Magos ND
Natural Medicine
"Courage starts with showing up and letting ourselves be seen."
Brene Brown
I have had so many people ask me where I came up with thee Name "Magos" and how do you pronounce it…
A is for apple, B is for ball, C is for cat…
M is for Melissa, Matricaria, A is for astragalus, G is for Glycyrrhiza, O is for Oplopanax, S is for Scutellaria (and so many more).
Sitting in my med school business class, hoping for inspiration to create a name for my future business, I began writing the names of my favorite herbs. Those beautiful, healing, magical herbs that had brought me joy and transformed my life and that of others. I sat staring at the words, playing with the letters… Suddenly I saw: M is for Melissa…MAGOS! I thought of the Magi who also brought the magical gift of the myrrh that healed wounds and alleviated muscular pains. I knew that each letter of MAGOS would remind me always of the magic that happens with the herbs and naturopathic medicine and I would pronounce it "mey-jus," and the name would be my gift to those seeking wellness through the Magic of the herbs and the medicine.
REGENERATIVE MEDICINE
Regenerative Injection Therapy (Prolotherapy) stimulates the body's own natural healing process to
strengthen joints weakened by either traumatic or overuse injury to help stabilize joints, decrease pain and regeneration tissues.
Bring Out Your Best
Primary Care Medicine that helps you bring out your best. We work with you where you are at and can usually implement treatment as fast or as slow as you are ready for. We offer preventative care, acute care and chronic care for many conditions.
You can change your life with diet and lifestyle changes where you will have more energy, sleep better, fewer hot flashes, reduced pain and do things you have been wanting to do but haven't felt good enough to do.
what sets us apart
We are part of your community and community is family. We take the time to listen to our patients. We have a detailed intake so that we can learn as much about you as possible before you ever come in so that we can spend time focusing on you and your treatment plan. No is not an option for us at MagosND Natural Medicine. We will keep digging until we get to the root of the your particular issue.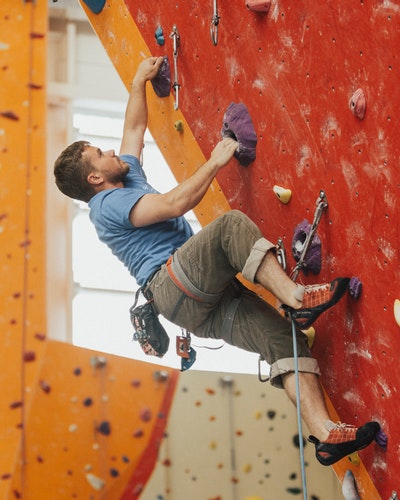 Health and Wellness Tips.
Subscribe to get access to our "Natural Medicine" series. You will have access to wellness advice, recipes, and tips that are practical to help you transform your health.
---
"In order to be successful, We must first believe we can." Michael Korda
Dr Lisa is very gentle and very efficient and good at prolotherapy. She injected my knee in various places on Tuesday. Today is Sunday and I have a lot less pain than I had and it doesn't feel like my knee is going to give out on me and I seem to be walking better.
I highly recommend this, if you have knee, ankle or hip pain. I am a fan of avoiding any kind of surgery!
After months of wrong diagnosis and severe pain in my right knee; Dr. Lisa Ballantyne diagnosed and treated a torn meniscus in my right knee with Prolotherapy. After only 2 days; I started noticing improvement. Thank you so much!
Contact Us
11505 Burnham Drive NW #205 Gig Harbor, WA, 98332